Love at First Sight
They say college is where you meet the people that will be in your life for the rest of the time. That was the case for our own Mr. Adrian Garcia and Mrs. Elizabeth Garcia.
The year was 2003 when the Garcías first laid eyes on each other. They were at a bus stop on their way to class at UCSB. Mrs. Garcia, a Spanish teacher, recalls her initial thoughts when she first saw him. "It was love at first sight," she says.
"The first time I saw Adrian I was fascinated by his beautiful eyes," she added.
While on the other side, Mr. Garcia, a CI math teacher and head boys' soccer coach, was intrigued by "the look of a beautiful, confident Mexican woman."
He says, "She had these dark exotic eyes and that just hypnotized me!"
Days after this encounter both became aware that they had mutual friends but had not been yet introduced to each other.
Mrs. Garcia worked at a tutoring center as a secretary at the university. Mr. Garcia would attend these tutoring sessions once a week. This was when they finally met and began greeting each other in public.
Within 2-3 months of meeting each other, the Garcias began dating. Mr. Garcia knew that she was the one because "I couldn't picture my life without her."
Garcia describes her as a strong and nurturing person, which is something he treasured about her.
They both knew that they wanted to have each other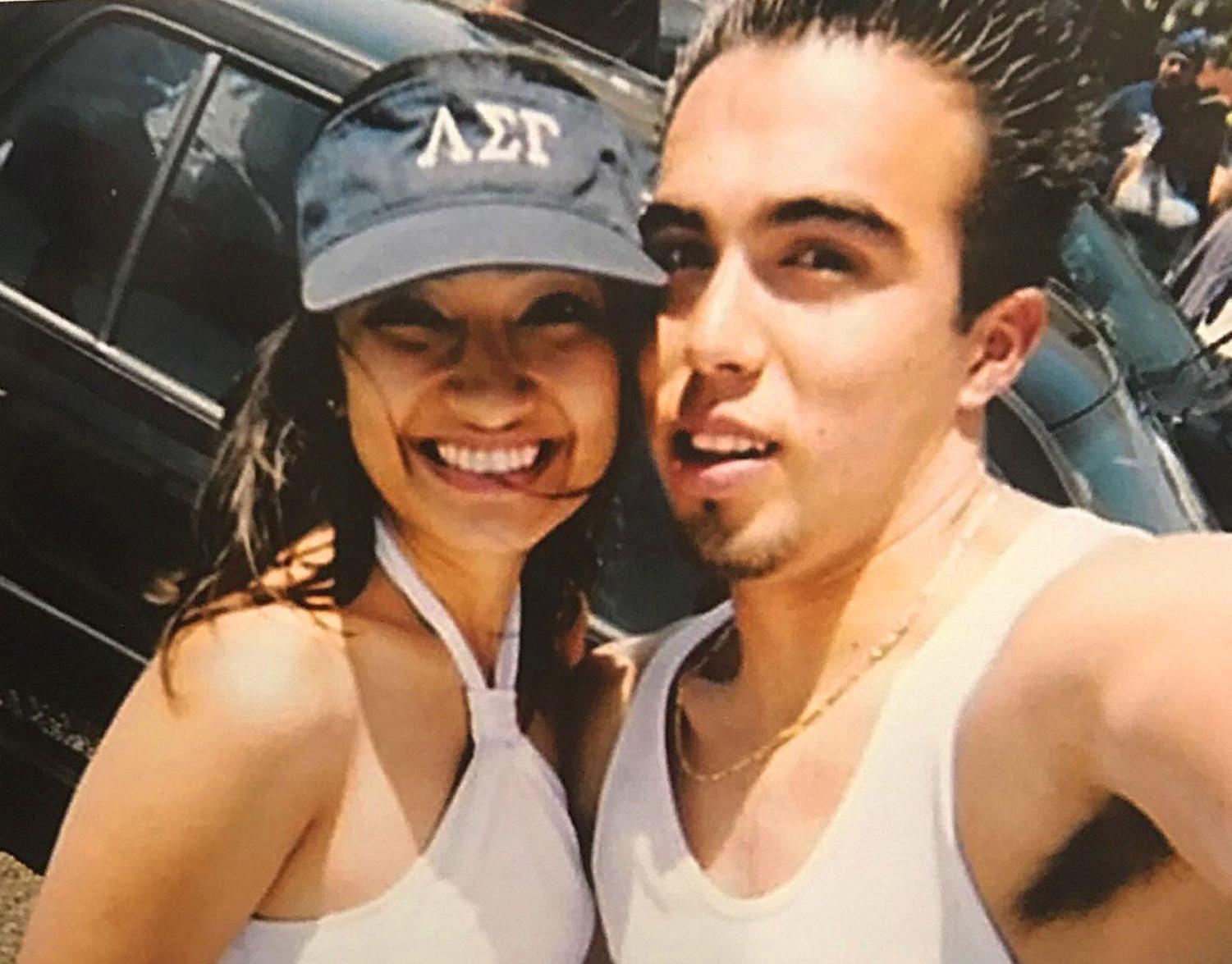 's children.
Mrs. Garcia knew he was the one because of the way he carried himself and how everyone always wanted to be around him.
Of course like any relationship, there were a few bumps along the road, but that didn't stop them from building a successful relationship and family.
Mrs. Garcia, a Channel Islands High alumna, graduated from UCSB before Mr. Garcia did, and she moved back to Oxnard. Mr. Garcia, meanwhile, purchased a home in Perris. The distance was becoming a problem for both, as they would drive 2-4 hours to be able to see each other.
"You have to overcome those obstacles when you're in love," he says.
They were brought closer by their ambition and college and career goals. They had similar aspirations of success and building their family.
The relationship remained strong and after nine years of dating he popped the question and they finally decided to tie the knot.
They've had a long and healthy relationship. Both Garcias had advice for our fellow Raiders.
"I really think that you have to continue to grow in becoming a better spouse/relationship. It's a forever learning experience that I look forward every day," Mr. Garcia says.
And Mrs. Garcia says, "Keep in mind that if someone doesn't make you happier then that person is probably wrong for you."
Their relationship has been a learning experience for both, but also a time of growth. They had similar intentions of having a family and live their life together. Now a happy and growing family with two girls and a baby boy.