Farewell Teachers, and Good Luck on Your New Journey
A new school is underway down on Rose Avenue. Del Sol High School will be joining the Oxnard Union High School District this fall and will be taking many of our incoming students, along with some of our beloved CI staff. 
As of now, six of our staff members will be leaving CI and joining Del Sol. Those teachers are Mr. Tom Voshell, P.E. teacher, and cross country coach; Ms. Jenny Lopez, English teacher, and yearbook adviser;  Ms. Mona Piñon, English teacher; the husband and wife team of  Mr. Garcia (math teacher) and Ms. Elizabeth Garcia (Spanish teacher); and Mr. Javier Licea, counselor.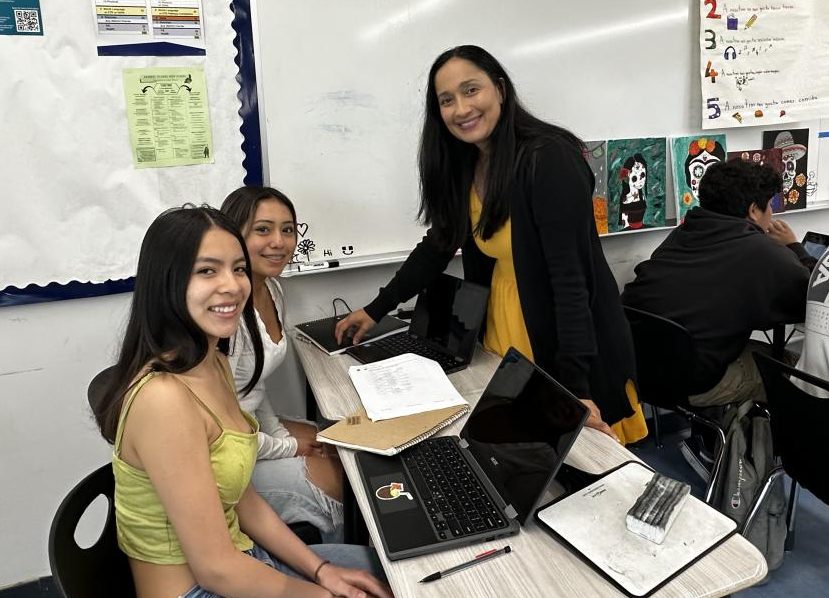 Mr. Voshell, Ms. Pinon, and the Garcias will all be chairs of their respective departments, while Mr. Licea will be in charge of the Wellness Center at Del Sol. Mr. Garcia will coach soccer and Mr. Voshell will coach cross country and track.
As teachers get added to the list, Ms. Garcia will begin a new chapter in her career. She used to be a Channel Islands student herself and actually had Mr. John Grennan, head of The Isle File, as a teacher. She said the move would be bittersweet and that she was going to miss the bond with the staff here, especially her fellow Spanish teachers.
"Being there for each other as colleagues, as friends, I know that these friendships are going to last," she said. "We're very close, we're a very small department."
As for her teaching ways she had this to say, "I think my mindset and teaching style is what gets the students to perform for me." after meeting I do think her personality should stay the same. She's so bubbly and she seems to love doing what she's by the looks of it. She seems very loved by current and former students. Next year students are for sure going to be missing out on a great educator. 
Leave a Comment