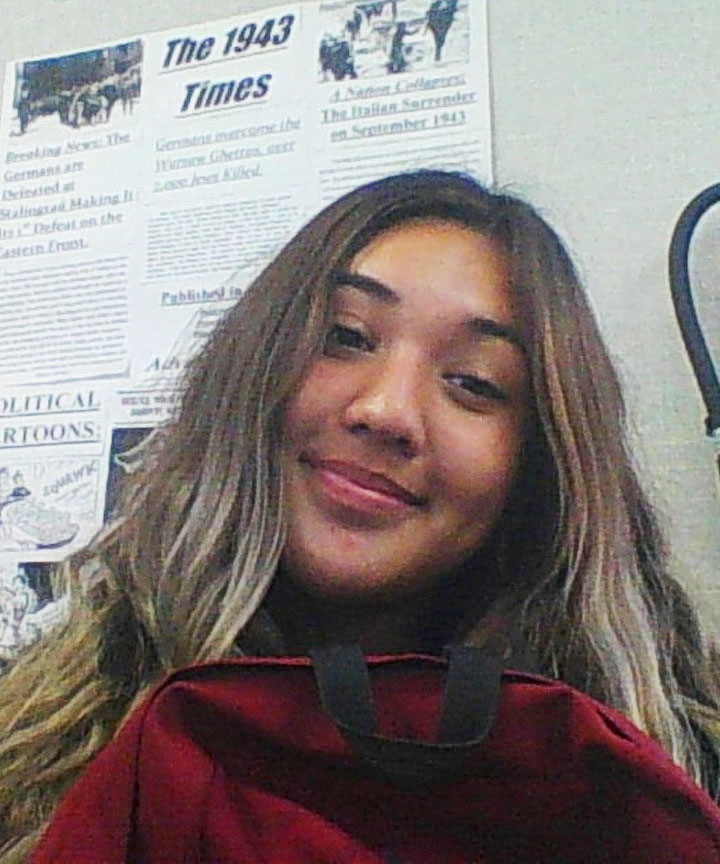 Name:
Emely Villanueva (Staff Writer)
Grade:
11
th
grade
5-year plan:
I'm going to be attending a university and playing soccer and just living my best life.
On my IPod:
Travis Scott, J.Cole, Kanye West, Drake, Frank Ocean
Favorite Movie:
Any Horror or Thriller movie.
Pet Peeve:
Rude people and spoiled brats.
Hobbies:
Playing soccer and going on adventures with my friends.
Where I get my news
: Ventura County Star, CNN, L.A. Times
Emely Villanueva, Staff Writer
Mar 05, 2019

Raiders win PVL, go 1-1 in playoffs

(Story/Media)