Interview with an author
Advertisement
Hang on for a minute...we're trying to find some more stories you might like.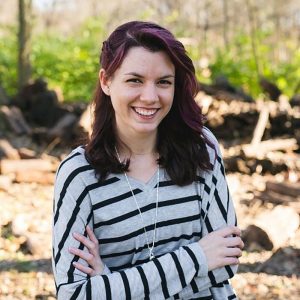 March is National Reading Month so we decided to catch up with Sara Raasch, the New York Times best-selling author of the Snow like Ashes trilogy.
Her debut novel, Snow Like Ashes, takes place in a fantasy landscape that is filled with magic, battles, and seasons portrayed as kingdoms. Needless to say, it has everything you could want in a Young Adult novel: fantasy, romance, adventure, and political intrigue. If this description isn't enough to make you want to pick up the novel I'm sure you'll be changing your mind once you read all about Raasch's journey to becoming who she is.
Hi, Sara! Thanks for agreeing to this interview for The Isle File. I wanted to give readers a quick idea of what the Snow Like Ashes trilogy is all about, so why don't you describe it using 10 words for us.
Raasch: Thanks for having me!
SNOW LIKE ASHES in ten words: Enslaved kingdom. Lost magic. Meira, an orphaned soldier-girl. Much butt-kicking.
Strong female protagonists play such a large role in the YA community and as we know Meira is definitely a part of this category. How do you think she differs from other heroines?
Raasch: I think Meira has a lot of the same traits as other female characters, which makes her so easily loved. People love to love characters that have traits they themselves either wish they had or do actually have — loyalty, strength, determination, an unwillingness to take "no" for an answer. I always prided myself on Meira's loyalty — she's fiercely, almost blindly, loyal, and will destroy anyone who touches something she's claimed as "hers."
Throughout the novels Meira really struggles with self-identity and belonging, something that's often seen in teenagers. Do you think this makes Meira more relatable?
Raasch: Oh yes! Who doesn't feel like they don't belong? I think everyone, at one time or another, questions who they are and the society around them. But the main theme of the SLA trilogy has always been that you are enough, as you are, without any outside influence or anything.
I understand that the idea for this book started very early on in your life. What was it like to finally be able to see the trilogy come to a close last year?
Raasch: Very, immensely satisfying. Like I could breathe again, but also like I wanted to scream a lot and cry and just generally expel all the nervous/excited energy I'd built up.
Can you take us back to the moment when you found out that Snow Like Ashes was a New York Times bestselling novel. What was going on in your mind?
Raasch: My editor called to tell me, and my brain went completely blank, then had lots of "WHAT. WAIT. WHAT. WHAT DID SHE SAY." Then I cried. Then I called my parents and cried. Then I just stood in my kitchen and cried.
So there's talk going around that you have some new work on its way soon. Can you tell us a little bit about that?
Raasch: I do! 2018. It's another YA fantasy, this time about one of my favorite character types: PIRATES. I call it a mash-up of the Golden Age of Piracy and the Spanish Inquisition with botanical river magic.
It seems that one of the key themes that carries throughout the novels is the overcoming of physical and emotional obstacles. Is there an obstacle that you're especially proud of overcoming?
Raasch: I actually have a tattoo on my back that says "I have loved the stars too fondly to be fearful of the night" (a quote from the poem The Old Astronomer to His Pupil). It's a badge of honor, so to speak, that I got to signify my overcoming my struggle with depression. Well, I shouldn't say "overcoming," as it's an ongoing, every day struggle — but more to signify that I've beaten it before, and I can do it again, and again, and again.
You obviously have a passion for writing. Where do you think that passion come from?
Raasch: Honestly, I think it's just in my bones! I can't remember a time when I didn't want to write. I used to make horrible little picture books when I was really little and try to sell them on the side of the road a la a lemonade stand. It's just who I am! Which is daunting as much as it is fun!
Thank you so much for having me!
Be sure to pick up Raasch's new work Stream Raiders coming to a bookstore near you in 2017