A Journey Through CI's Garden
Channel Islands High School is full of green. The recent rains have filled the campus with beautiful trees, grass, and our very own garden!
Our garden here at the Islands is located right near the teachers' parking lot, and it's been present since 2017. Anyone is welcome to stop by to look at the flowers and the freshly produced crops that our farmers have planted.
Currently, CI has three employees of the Farm To School program who consistently come to create healthy and fun activities for students; teachers included. Our Farm To School program has created an event called "Harvest of the Month". Every month a featured produce item changes offering students variety and a taste of local seasons. Locally sourced seasonal fruits and vegetables are formed into a tasty side salad for students to enjoy during lunch on Tuesdays and Thursdays in the cafeteria.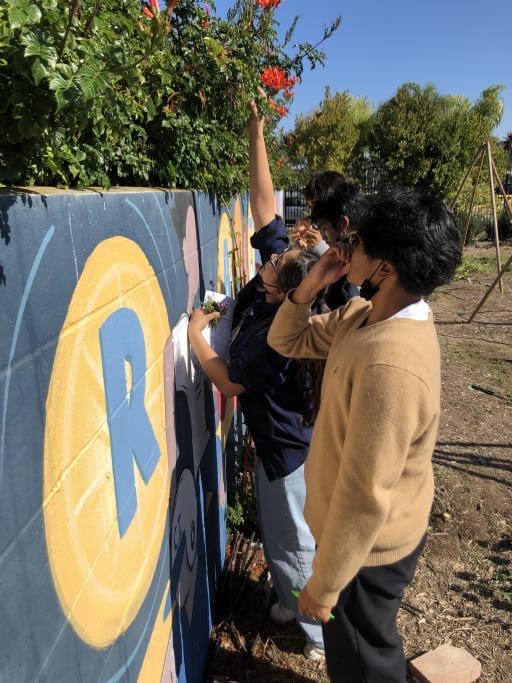 "Students are welcome to come in the garden before or after school and anytime the gates are open," says Ms. Anna Litz. Litz has worked for the Farm To School program since  2018. Though she loves planting, Litz says that bonding with students and helping them experience the garden is what makes her happy. Taste testing events, garden and nutrition education lessons, and cooking classes are held at the garden! These events and activities are used to provide hands-on learning experiences and teach everyone here at CI about crops.
This program is a resource for both students and teachers to strengthen their connection between food, nutrition, and mental well-being. Though there are many fruits and vegetables grown in the garden, such as lemons, cilantro, and lettuce, other plants are harder to grow. Litz explained that Basil is a tough plant to produce. Though it grows quickly, the risk of seed bolting is high. Bolting is when the plant shoots up and flowers instantly, so our farmers try their best to keep it producing instead of going to seed.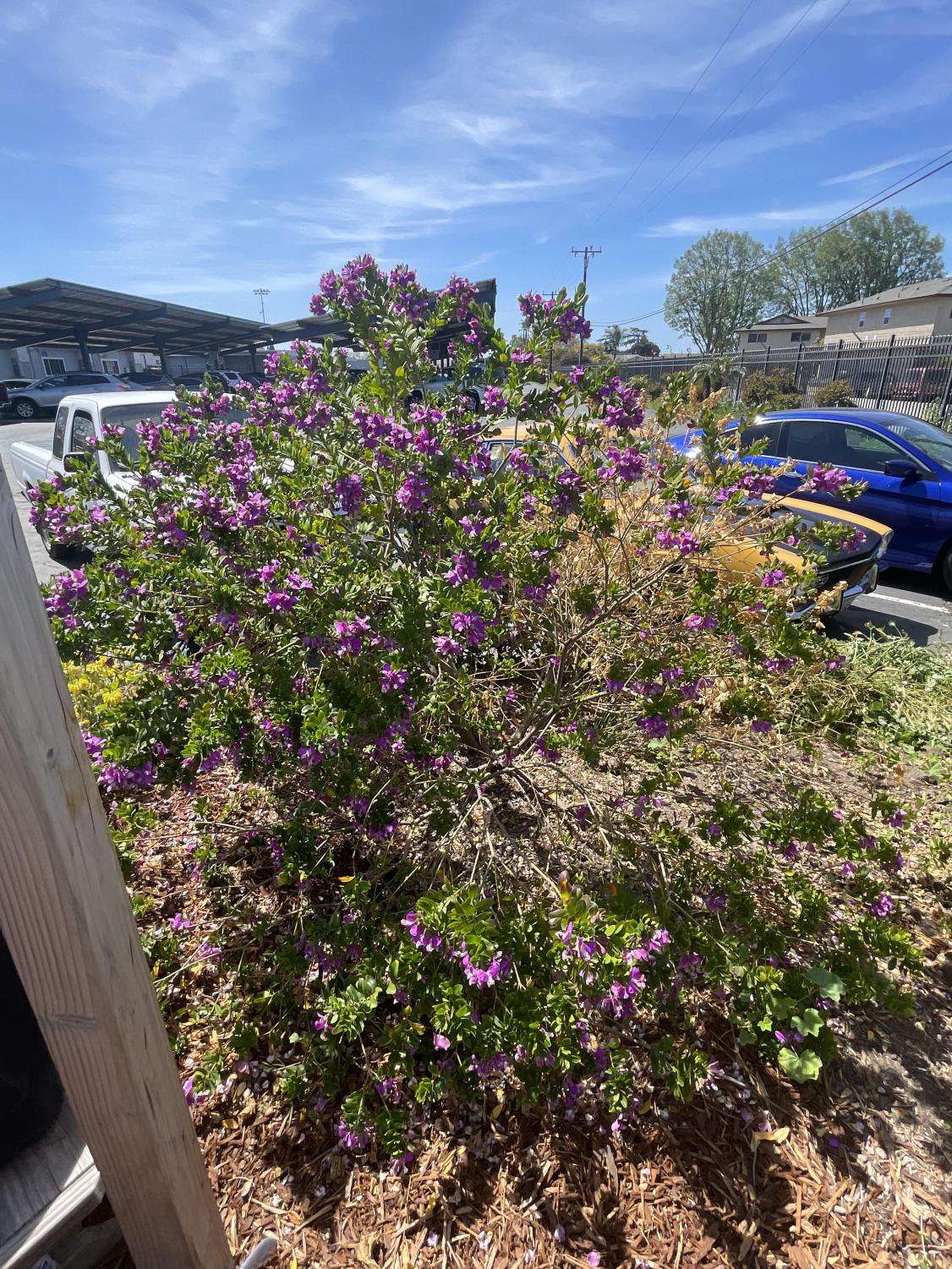 "In May our team will come out here and put watermelon and tomatoes in the ground," Litz said. "That way in the fall it's fun for students to come back to eat and harvest," Litz says her favorite fruit to grow and eat is watermelon, and students feel the same. Student, Hermione Mora visited the garden, and her experience there was great. "I loved my experience at the school's garden because I got the opportunity to learn about plants and how to eat healthier," Mora said. "My favorite part of the whole experience was that at the end they let us pick flowers to take with us."
The garden at our school is gorgeous, and most of the plants in our garden are edible and have unique smells as well. Litz says that she and her team are usually here at CI between 2-3 weeks each semester, and come on random days for events.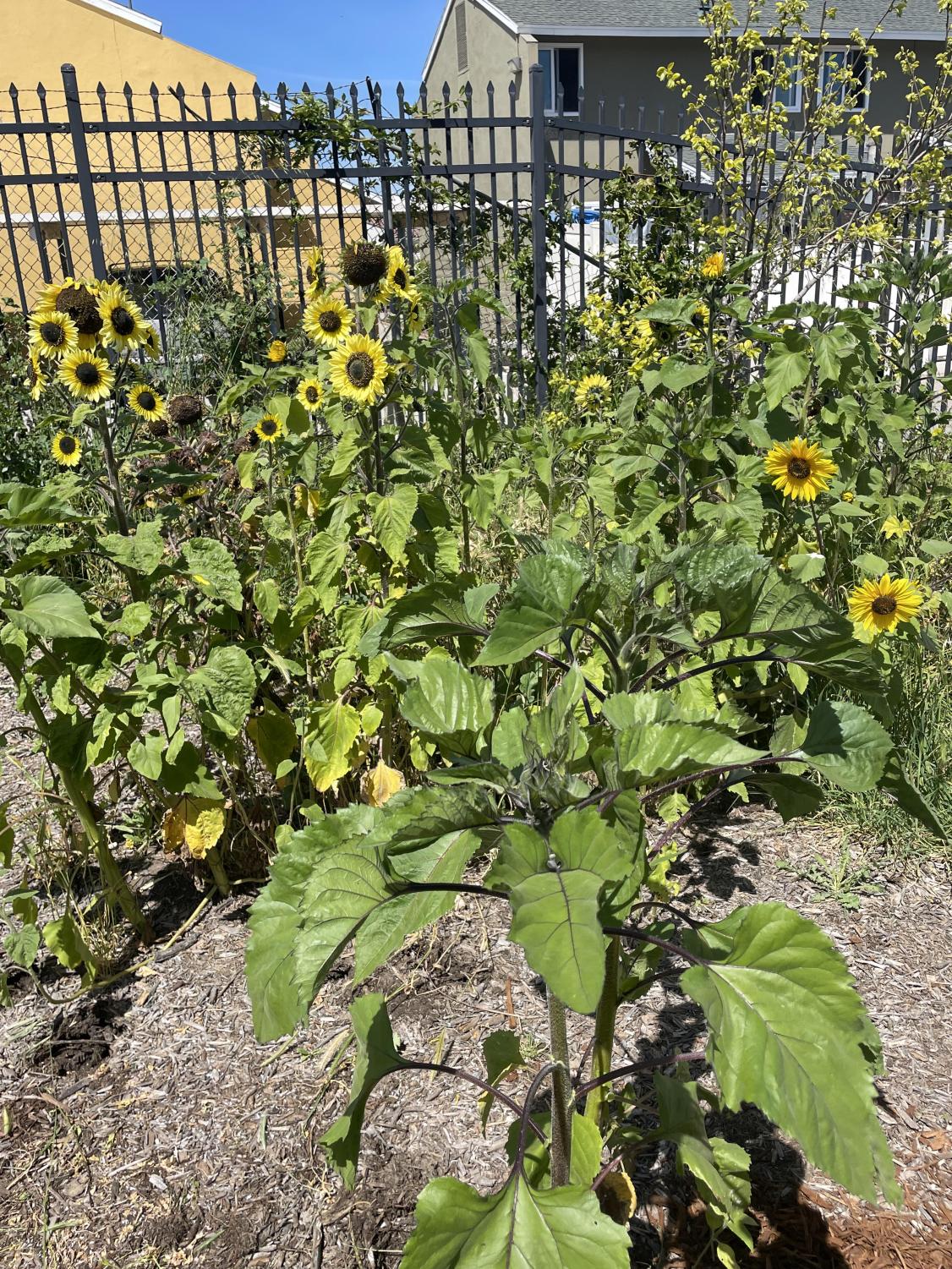 Leave a Comment