Raider Music Review: Harry's House
We are witnessing one of the biggest exponents of the moment in the music industry. I am referring to the young, British Harry Edward Styles who, after the end of the boyband One Direction, launched to stardom. He is now breaking opening doors with his solo career, both in acting and in the music industry. After his debut self-titled album in 2017, the approval of people was something massive as we could see with his single "Sign of the times" (which managed to position itself at number 1 in the UK and 4 in the United States). Thanks to this song, Styles won his first Brit Award. Then in 2019, he released his second studio album "Fine Line", which reached number one in record sales in several countries. From the album were songs released as singles: "Lights Up" and "Adore You", which entered the top 10 in the UK. Also, "Watermelon Sugar" was released as a single, which became his first song to reach number 1 on the Billboard Hot 100 in the United States. It also earned him a Grammy for Best Pop Solo Performance and his second Brit Award.
Harry recently released his third studio album which is titled "Harry's House". This has his fans going and has been extremely well received by the singer's audience. The album features 13 songs in total, with "As It Was" being the first single released more than a month before the release of the full album. It achieved great popularity due to TikTok. "As It Was" debuted at number one on the Billboard Hot 100 chart in the United States. It also debuted at number one on the Official Charts Company, being his second number one in the UK after his debut single "Sign of The Times". The song also reached number one in Australia, Austria, Canada, Mexico, Denmark, Greece, Ireland, New Zealand, Sweden, and Switzerland, among others. All of this gave a great promotion and popularity to his third album.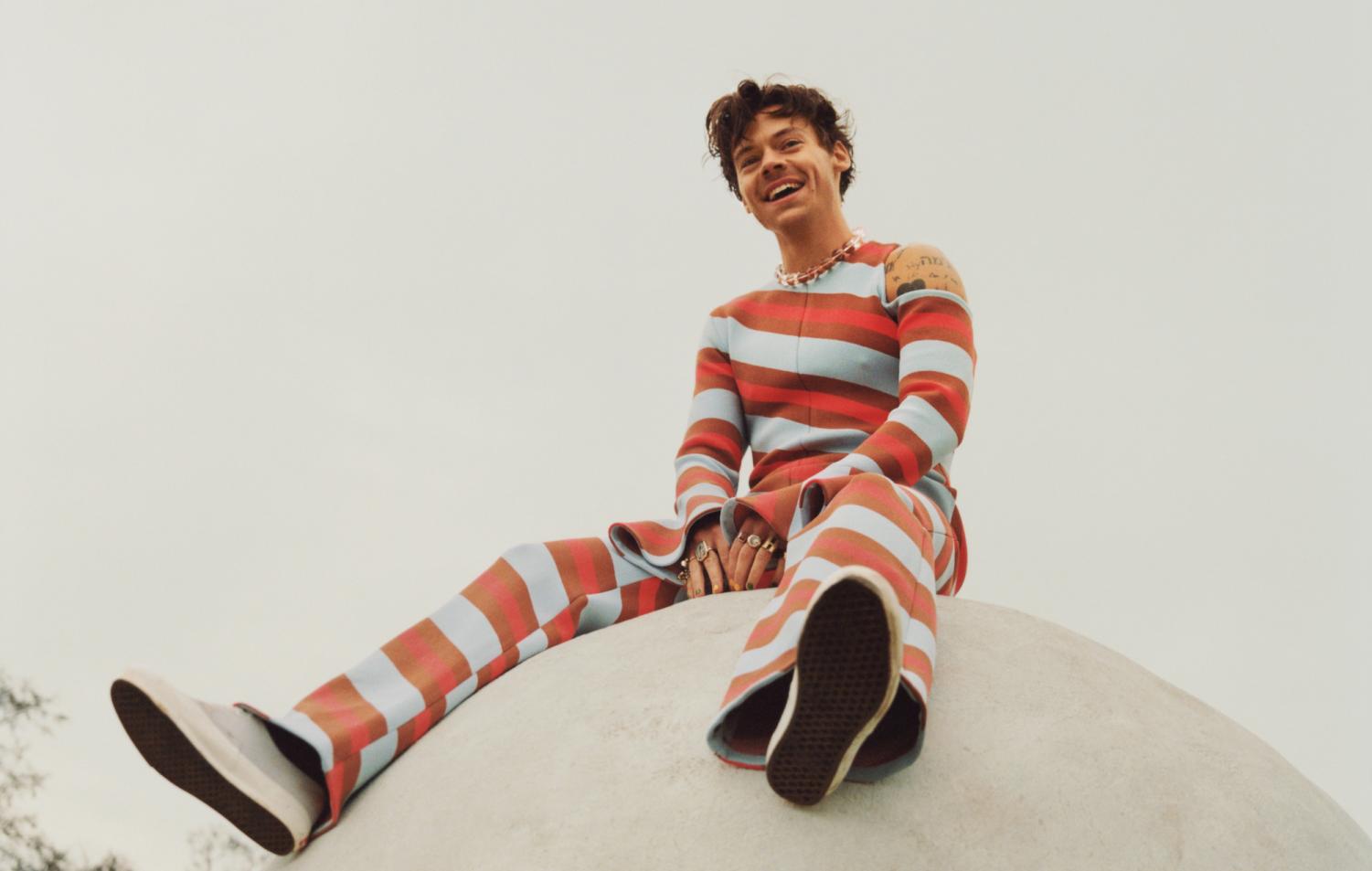 This third Harry's album has surprised me a lot. "Harry's House" seems to be a more intimate album, with his deep lyrics, showing more characteristics of the singer-songwriter. But adding more electro-pop touches, some 80's rhythms, rock, and ballads, we get a wonderful mix of melodies that, combined with Styles' voice, sounds perfect. Something worth noting is that while at the beginning you might think that many of the phrases added would not have a deeper meaning, you need to delve into the context that Harry tries to give us and the story he tries to share with us through his lyrics. Within these 13 songs of this album, we can find romantic songs, with honeyed and cute lyrics such as "Late Night Talking", "Daylight", "Daydream", and "Cinema." We can also find others with a bit sadder and maybe a bit melancholic undertones, such as "Love of my Life," "Matilda," "Little Freak," "As It Was", and "Satellite.".  In general, Styles gave us a mix of melodies and lyrics that were impeccable, sharing feelings through his music with his emotional lyrics, some bold and, perhaps at points, some of these with a painful touch. What we can emphasize is that in this album Harry shows a new facet of himself and his music. He presents himself as a more mature artist and composer compared to his previous works. Overall, I can say that I consider this album one of the best that has been released so far in 2022, showing an evolution of Styles as an artist and his music. 
What does CI think of Harry Styles and Harry's House?
After the success of this album and the overall success that Styles is achieving with his solo career projects. I took the task of asking for some opinions from CIHS students and teachers to see how Harry Styles is recognized in our school. 
Evelyn Solis, 10: "Harry's new album has very good lyrics and I think that through his songs he transmits a lot of emotions, but I liked the "Fine Line" era better. Overall I think he is a very good artist and his music is very striking."
Andres Orellana, 10: "Harry Styles has very good music and I really like the lyrics of his new album." 
Carlos Campos, Spanish and ELL teacher: "It's beautiful music and the melody it's super cool. His lyrics have no bad words and that's something I really like about it, plus I can use his music as a tool for my ELL students so my students can learn vocabulary and practice their oral skills."
Jessica Juarez, 10: "Harry is alright, I like him. His new album it's so good. My favorite song of the album is 'As It Was' because I like the melody. " 
Andrea Ramirez, 9: "I liked the songs on the new album, I think they have a catchy melody and I can say that my favorite song from Harry's House is 'As It Was'. " 
Brandon Mendoza, 10: "His  new album has a good beat and the lyrics are good." 
Natalia Piceno, 11: "I liked Harry's House, the melody of the songs is soothing and I think he makes good music."
Leave a Comment