CI's Top Chefs
Advertisement
Hang on for a minute...we're trying to find some more stories you might like.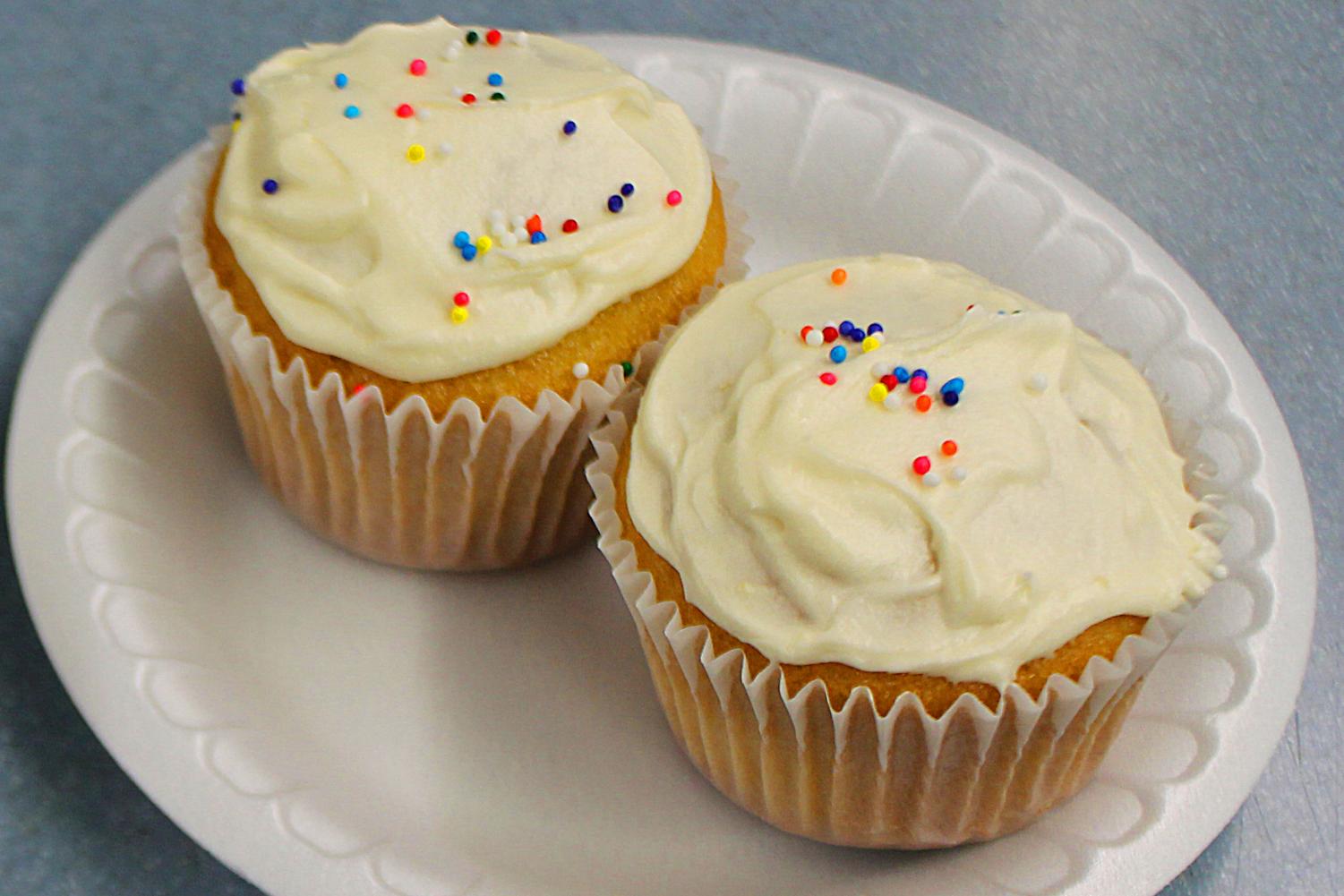 In its third year of being offered as a class, the Honors ROP Food Service and Hospitality Class has taught students teamwork, leadership, problem solving, and of course how to cook.
To take the class — taught by Ms. Christie Biddison — students have to have taken two other culinary classes: Culinary Foundations, World Cuisine, or Baking and Pastries. It is a double block class; it starts as a zero-period class and continues into first period.
The class is UC A-G approved, one can take it in place of a year of World Language or Art requirement, and it offers honors and ROP credit.
Since the food service class is an advanced class, students cook almost every day. Cooking can include making breakfast for teachers, a favorite being Georgian Cheese Dip. Students also make cupcakes every month for teachers whose birthday is that month.
Students also do some bookwork and watch cooking videos to prepare for the days they make a dish. The class's final is a breath of fresh air from the usual paper and pencil finals that students despise, as it is a cook off.
Taking this class also means one is eligible to compete in C-CAP and ProStart competitions. C-CAP stands for Careers through Culinary Arts Program and is sponsored by restaurants who want high school students to start exploring their interests in the cooking industry. The class itself is sponsored by Ventura County Office of Education (VCOE). ProStart competitions are sponsored by the National Restaurant Association Educational Foundation, which is a higher-level competition than C-CAP. In these contests, students compete against other kids in California by making a specific dish that is assigned. Ms. Christie Biddison, the instructor of the class, does not make any students compete, students volunteer to participate in the contests.
The Culinary Crew's president Javier Maldonado's favorite part of the class is that "you get to eat." Vice president Louie Salas says that he is able to have fun with his friends in the class. You can expect to learn how to cook amazing dishes, have the opportunity to compete in competitions against other students in California, and have fun with great people who have an interest in learning about food in the class. The Honors ROP Food Service and Hospitality Class is a great opportunity for students interested in exploring a career in the food industry to get a taste of what it might be like.