Favorite toys from our childhood
Hang on for a minute...we're trying to find some more stories you might like.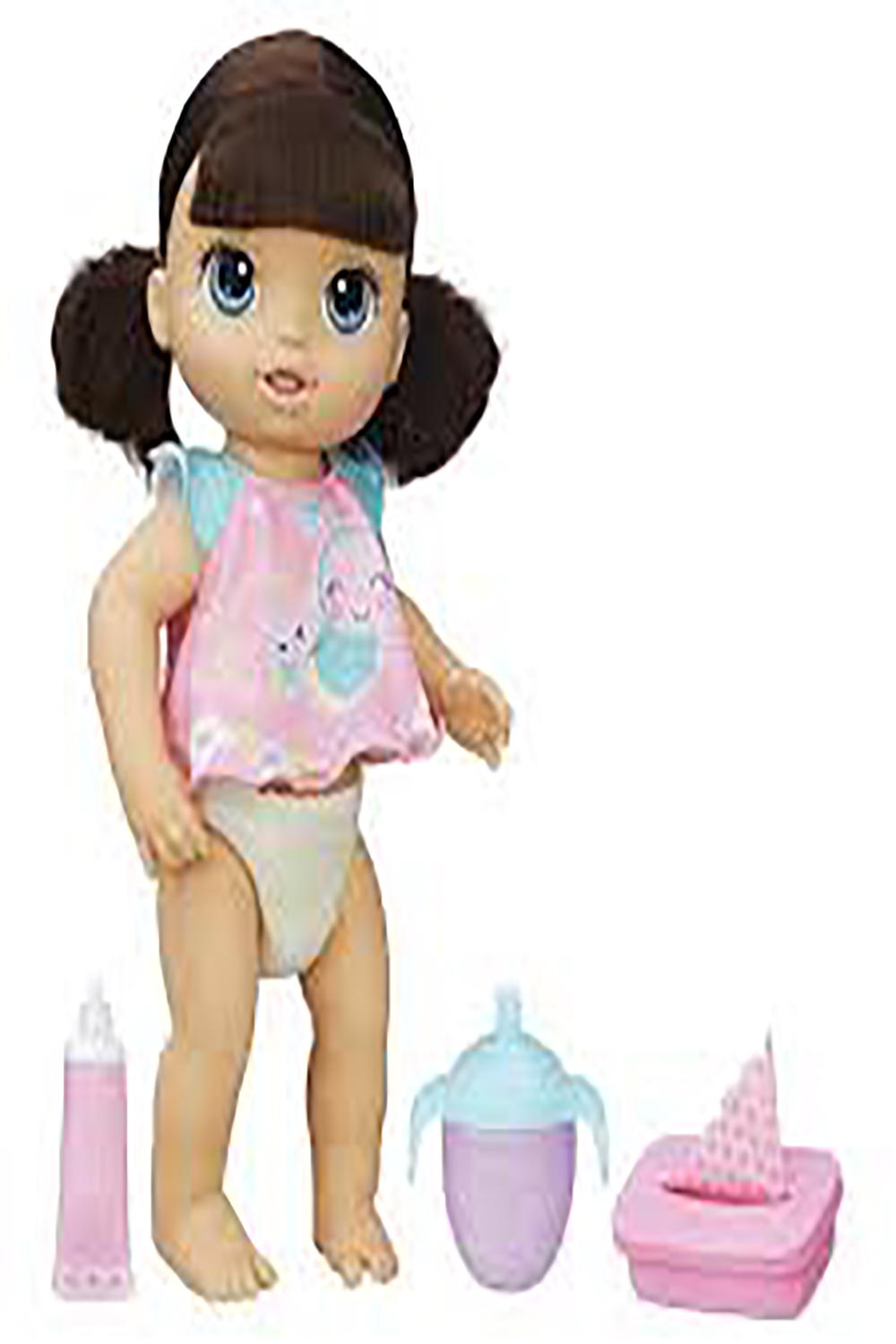 By Vanessa Gonzalez
When I was a child, I was always very happy when I received new toys, although I do have to say that my all-time favorite toy had to be a Baby Alive doll that my parents first bought me when I was only a year old.
This doll meant the world to me because when my parents and I lived in Mexico, we did not have much money, but somehow my parents managed to save up some money to buy my first toy. This doll meant so much to me for many reasons. This baby doll symbolized the love my parents had for me and how much of an effort they would put to always fulfill my wishes. Not only did it make it special because my parents gave it to me, but also because it was my first toy.
The doll was a bald-headed baby with big eyes and a pink little dress. I must admit, I was a bit obsessed with this doll because I would take it everywhere I went. I would often take it with me to the store and when I would go to bed. My obsession even led me to buy the doll a pink stroller and a baby bottle.
I think a kid's childhood is one of the precious memories that always remains, and I am glad to say that I lived such a wonderful childhood with my Baby Alive doll.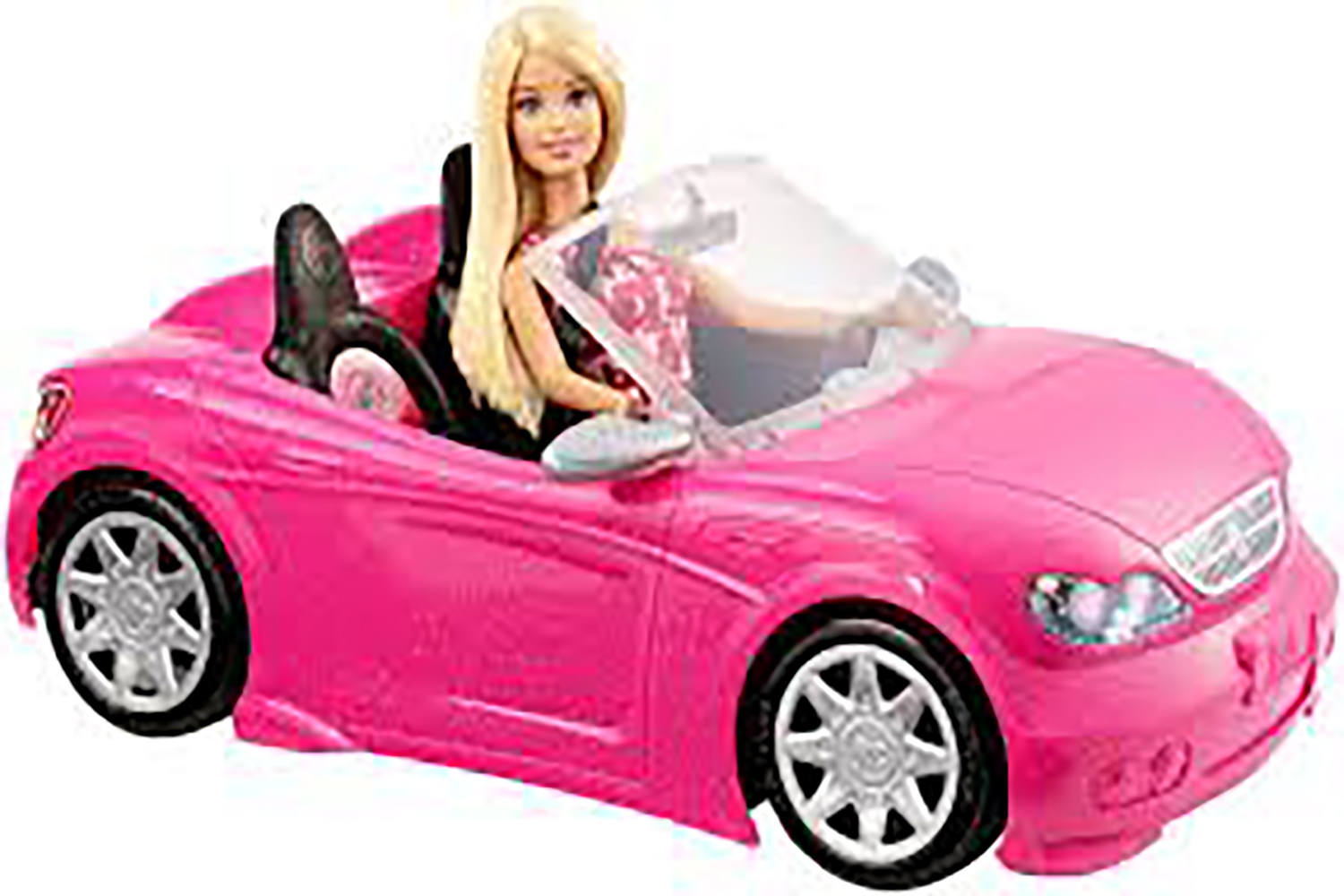 By Roselyn Romero
In almost every childhood photo of myself, you will find two objects in my hands: a pencil and a Barbie doll. In a way, they were my "security blankets," as I would carry them around with me everywhere I went — especially my Barbie doll.
I was about 3 years old when I got my hands on my very first Barbie. It was given to me as a birthday gift, but I played with it all year round. Soon enough, I began collecting more and more dolls as the years passed.
The Barbies I possessed were typically blonde, tall, slim, and wearing a pink top and a purple skirt. Being the spoiled little girl I was, I purchased a Barbie every chance I could get — whether I was shopping at Target, walking the corridors of the mall, or roaming around Walmart, I begged my parents to purchase a new doll for me. After several years, I already possessed countless Barbies, two skyscraper-like doll houses where they resided, and a full "closet" of clothes for them.
My obsession with Barbie dolls filled me with a never-ending excitement that never fully escaped my mind until I was in middle school. Every day once I came home from school, I would look forward to playing with my Barbies, having tea parties with them, and dressing them up in new, trendy outfits.
Nowadays whenever I pass by the pink rows of Barbie dolls at my local Target, I can't help but recall the nostalgic memories I have with them. Barbies signified the beginning and end of my childhood and represented my love for femininity, fashion, and fun. In the future, I cannot wait to spoil my future nieces and daughters with Barbie dolls the same way my family spoiled me.
By Jessica Hwee
Twelve years ago, Barbie dolls were the only obsession my 5-year-old self had. Every year for my birthday and for Christmas my parents would gift me with a new Barbie. I remember the excitement and dread I felt on those days, excitement for the newest Barbie and dread knowing that I wasn't allowed to take her out of the box.
I remember every year as soon as I received my new Barbie doll, it would go straight on display in our living room where it would sit for years. My mother, who started my Barbie collection, always told me to keep them in the box. "You have to keep them in the box, Anak, or else they will get ruined," she would say.
Instead of playing with my dolls like every other little girl my age, I instead sat and watched them collected dust in their perfect plastic boxes. It wasn't until I was about 10 that I finally opened up the pristine plastic boxes that held the Barbies I never got to play with until that moment.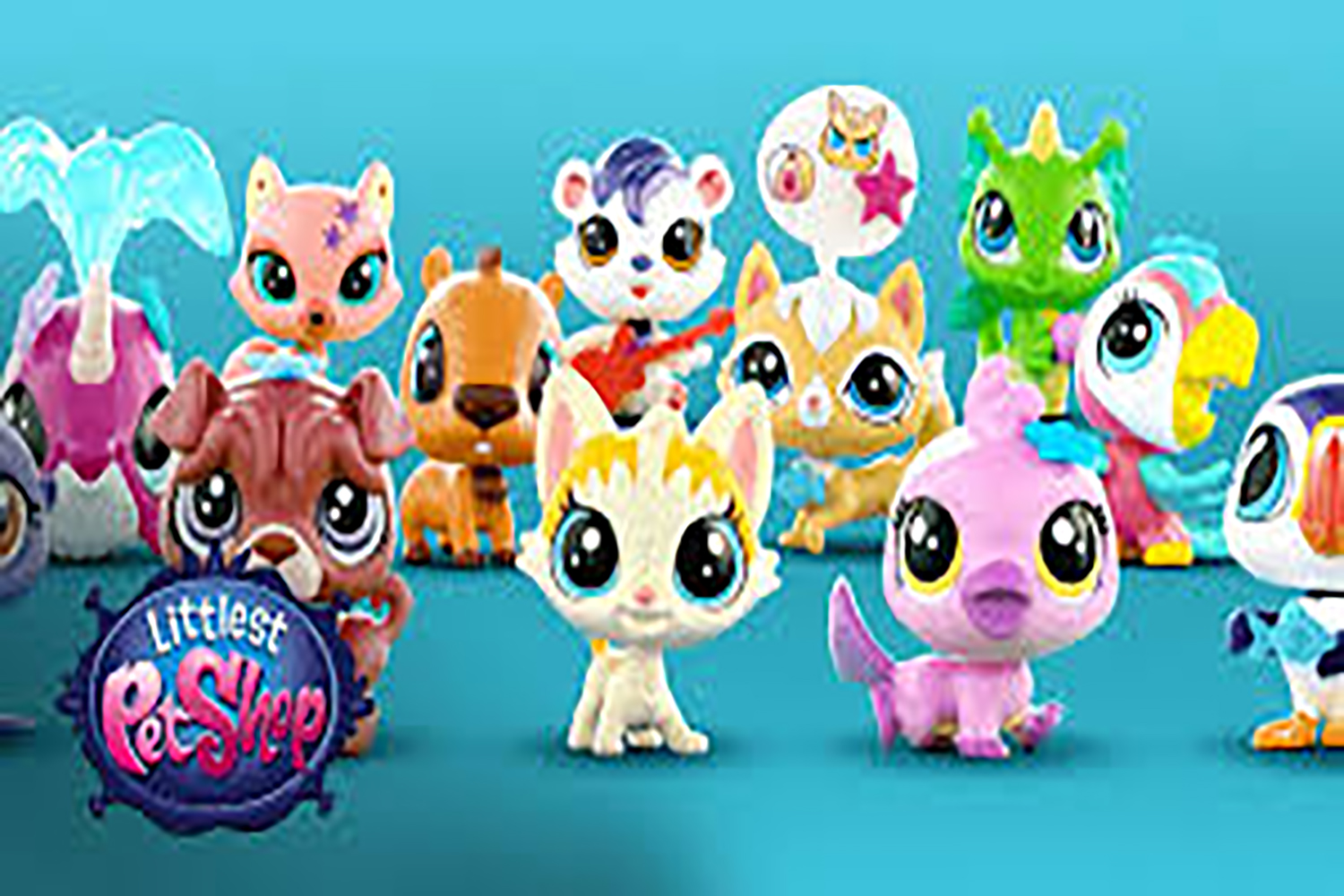 By Desirae Barragan
Back in 2006, every little girl had a collection of Littlest Pet Shop Pets, from the originals of Season 1 to the latest of Season 12. I remember having over 100 at one point. The obsession was out of hand.
At school my friends and I would trade them with each other. We would make it a competition of who had the best limited editions of Littlest Pet Shop Pets and who had the most. Every girl during the early 2000s made sure to ask for some for their birthdays and for Christmas. LPSP brought a smile to every little girl's face.
Believe it or not, these popular toys from my childhood are still around today. They have evolved from toys, to clothing articles and TV shows and even movies. Although they have changed their appearance a little bit, they still make little girls happy. Maybe if I look in my garage I'll find some of my Littlest Pet Shop Pets.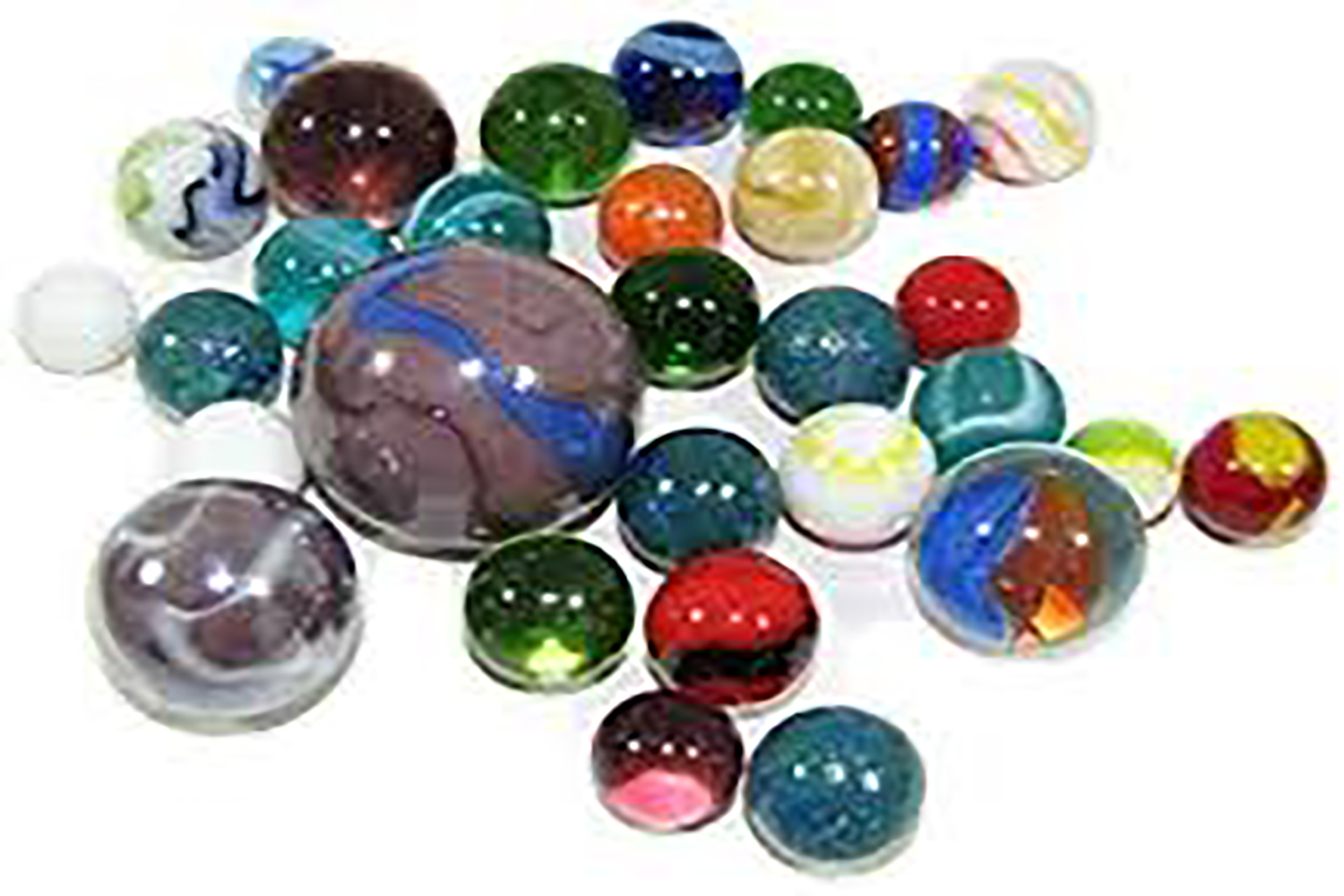 By Daniel Pantaleon
My favorite toy when I was little was marbles because I would win a lot of them off my friends. I regret this toy, however, because it messed up my thumb nails for life. I would get a lot of people mad because I keep winning and nobody would beat me. Throughout my whole life, I had never bought any marbles; I won all of them fair and square and ended up with four jars of marbles.
I had other toys, but I would never pay attention to them because I would easily get bored playing with them. Because I craved competition, I played marbles more frequently. My mom and dad were also great at playing marbles, so they had jars of them as well. The day my parents found their marbles was the best day for me because they ended up giving me more. The marble was the best toy for me because I would win from it and damage my nails, which I didn't like because I was ambidextrous.
By Celeste Perez
My favorite toy was a polar bear stuffed animal, whom I named Barbie Bear. I was only in preschool when I first owned Barbie Bear. My brother was in kindergarten at the time, and his school was having a fair. I was with my mom and my grandma, who walked me over to one of the booths.
Usually, my grandmother was an alcoholic, and she got in fights with my mom and great grandmother. However, that day was different.
My grandmother didn't get in any fights with anyone. She was so happy. I remember her winning at one of those booths at the school fair and won the stuffed animal, which she gave me.
I loved it immediately. I always brought it with me to bed and even to school. I used to dress the bear up and put hair clips in her hair.  When I got scared, I hid under the covers and hugged onto the plush bear.
Barbie Bear was the first to start my collection of stuffed toys. I still have so many stuffed animals — they already fill up my closet and bed. I do hope I can find the bear again, so I can give it a hug like old times.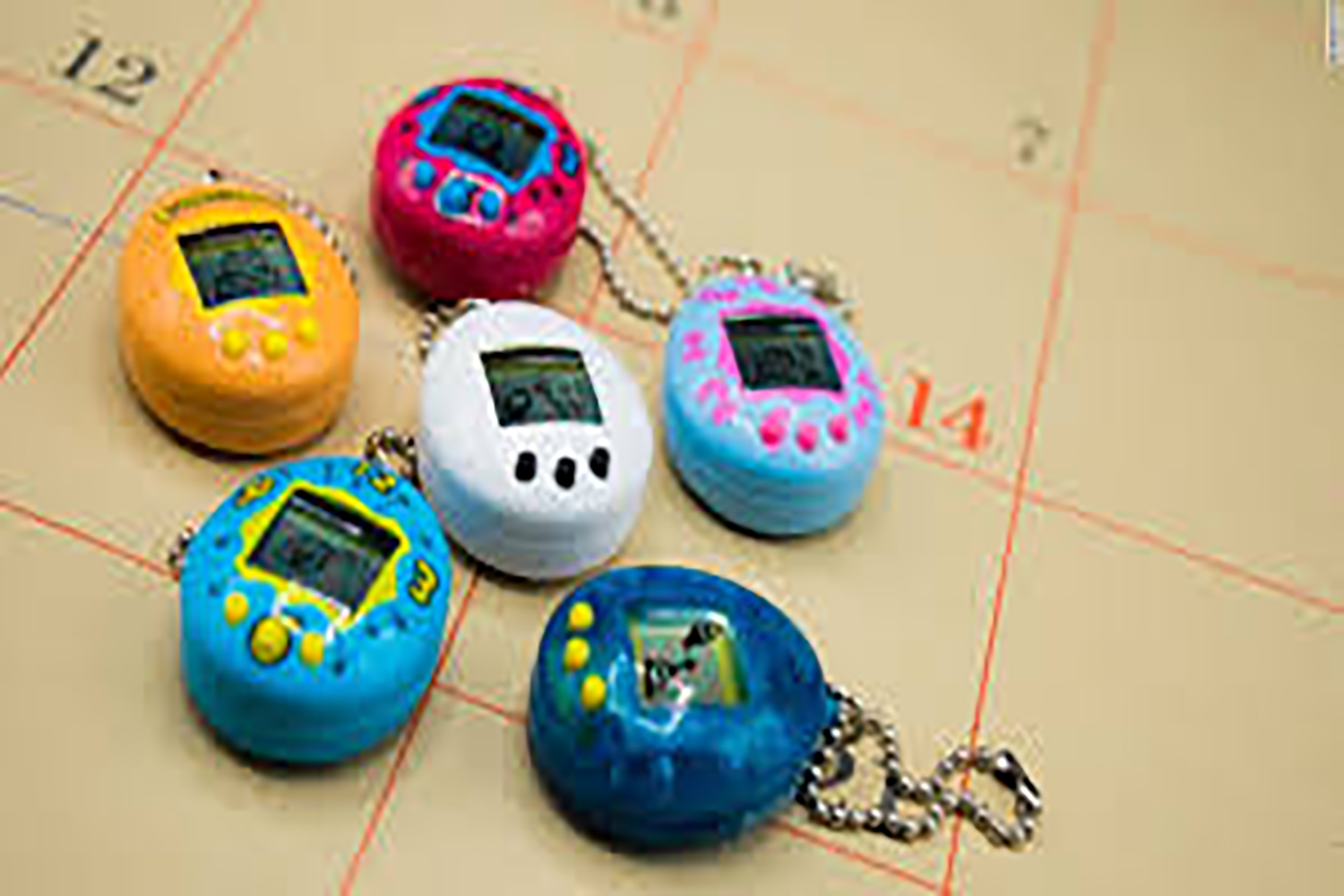 By Adriana Mendieta
One of my favorite toys when I was growing up was the Tamagotchi. Released in May 1997, it is a small, oval-shaped toy on the outside, and on the screen, there is a virtual pet that one takes care of. I owned that Tamagotchi when I was around 6 or 7 years old, and I loved that little egg. My memory of it is almost fading, however.
I took care of my egg with my little small hands. My sister and I would take turns playing; we had that toy for like a couple of years and that really brought us closer together. I wish I could go back in time and still have it. Sadly, I do not know where it is. My mom maybe got rid of it or I might have lost it.
Man, that little yellow (maybe pink?) Tamagotchi brings back a lot of memories, like long car rides going to Santa Barbara to go see my dad at work, me playing with my Tamagotchi and falling asleep in the car after which I was awoken from my mom singing Spanish music. Oh, it was the best. That little Tamagotchi made me so happy. I played with it for hours. I heard that the Tamagotchi was back, so I might just get one to relive my skills.