Coach Atwater earns PVL honor
Advertisement
Hang on for a minute...we're trying to find some more stories you might like.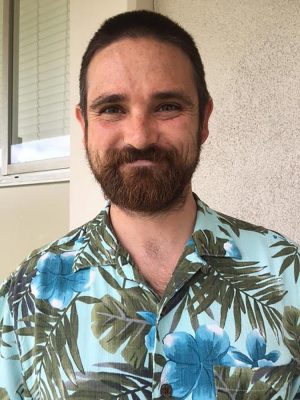 Being a teacher is a profession that has many merits even with all the grading that comes with the job.
Coaching high school sports must be stressful, but just imagine having to juggle both responsibilities at the same time. Mr. Kip Atwater not only balances his coaching and teaching, but he does it well enough to be named Coach of the Year.
Mr. Atwater is a physiology teacher and coach for varsity Girls' Water Polo here at the Islands. He has been coaching for about 4 years. Atwater felt he was nominated because of his team's attitude and sportsmanship.
"I was very honored to receive award but a lot of credit goes to how well and behaved his girls were towards the other teams," says Mr. Atwater.
He attended California Polytechnic State University where he earned his Bachelor's Degree in Biology. Mr. Atwater earned his Masters of teaching from the University of Southern California.
His love for water has also led him to teach kids how to surf during the summer. This summer will be his 14th year in the city of Ojai where he will teach a class of 14.
Many people treat Mr. Atwater with the utmost respect and many consider him friend as well. He is very interested in his students' academic lives and their health as well.
One doesn't need to do that much digging to figure out as to why Mr. Atwater merited the Coach of the Year Award.