BTS enters world of politics
On May 31, BTS arrived in Washington, D.C., to take a trip to the White House. The cause of this trip was an invitation from President Joseph Biden, who wanted BTS to discuss and share a few words with the White House press about the rising anti-Asian hate crimes in the country on
the last day of Asian American Pacific Islander Heritage Month, as well as meeting with President Biden. The briefing was live streamed on YouTube and reached above 300,000 viewers. 
BTS has always been a world phenomenon, but their speaking at the White House took a lot of people by surprise. However, this isn't the first time BTS has entered the political arena. BTS have been advocates for mental health for years now, beginning the Love Myself campaign with UNICEF back in late 2017. They've also been speakers for the United Nations many times and have always tried their best to be involved and bring peace to everyone.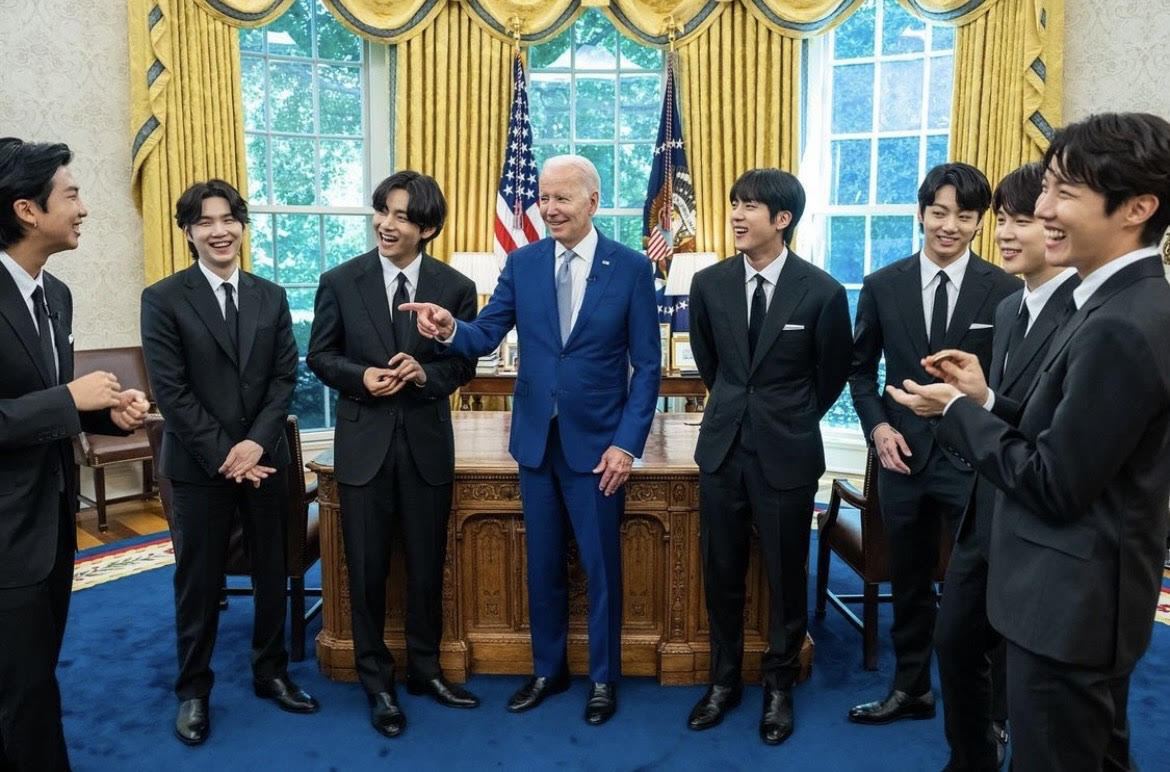 Members of the boy band were even given the titles of special presidential envoys for future generations and culture by the UN to promote global diplomacy.
With that, the group speaking at the White House is a huge deal. It gives them a larger platform to further spread their message of peace and unity. Suga, one member of BTS, said during the briefing that "it's not wrong to be different" and that "equality begins when we open up and embrace all of our differences."
Each member got a turn to speak and all spoke in their native language, of course with a translator on standby. Jin, a fellow member, said that the group "stands with the AANHPI community" during the briefing. Jimin shared that he is "devastated by the recent hate crimes, including Asian American hate crimes," and the group was at the White House to help "put a stop to this and support the cause."
The boys aren't just about spreading music. President Biden said that it is not just the boys' talent, "but it's the message [they] are communicating. It matters." 
This is truly a clear understanding of what BTS stands for. They are not just musicians visiting with a world leader; they are a symbol for making a difference in the world. 
Leave a Comment