Harvest Week at the Islands
The week before Thanksgiving, CI was full of events, but why is this? Harvest Week came to CI to raise the spirits of the students before the week-long Thanksgiving break.
Harvest Week was something special that took place during lunchtime at CIHS as students got to show off their talents to the whole school and have a good time. There were other activities that gave more life to the atmosphere as well.
This week of events, organized by the Associated Student Body (ASB), was held for the purpose of encouraging students to bring out their musical side and perform in front of an audience. 
Harvest Week started out with a great attitude and music. On Tuesday, a pumpkin pie eating contest was held. Many students had a great time, some participating in the games and others enjoying the show. 
On Wednesday, there were very good presentations of some students who performed live. One CI student wonderfully interpreted one of Bruno Mars' hits, 'When I Was Your Man,' a song that was released for Mars' second studio album. 
That Thursday, a live band composed of students from the Islands played several songs of the regional Mexican genre, which many students enjoyed and sang along to. To conclude this festival at CI, a band of kids gave us a show on the quad, making several students dance and enjoy themselves.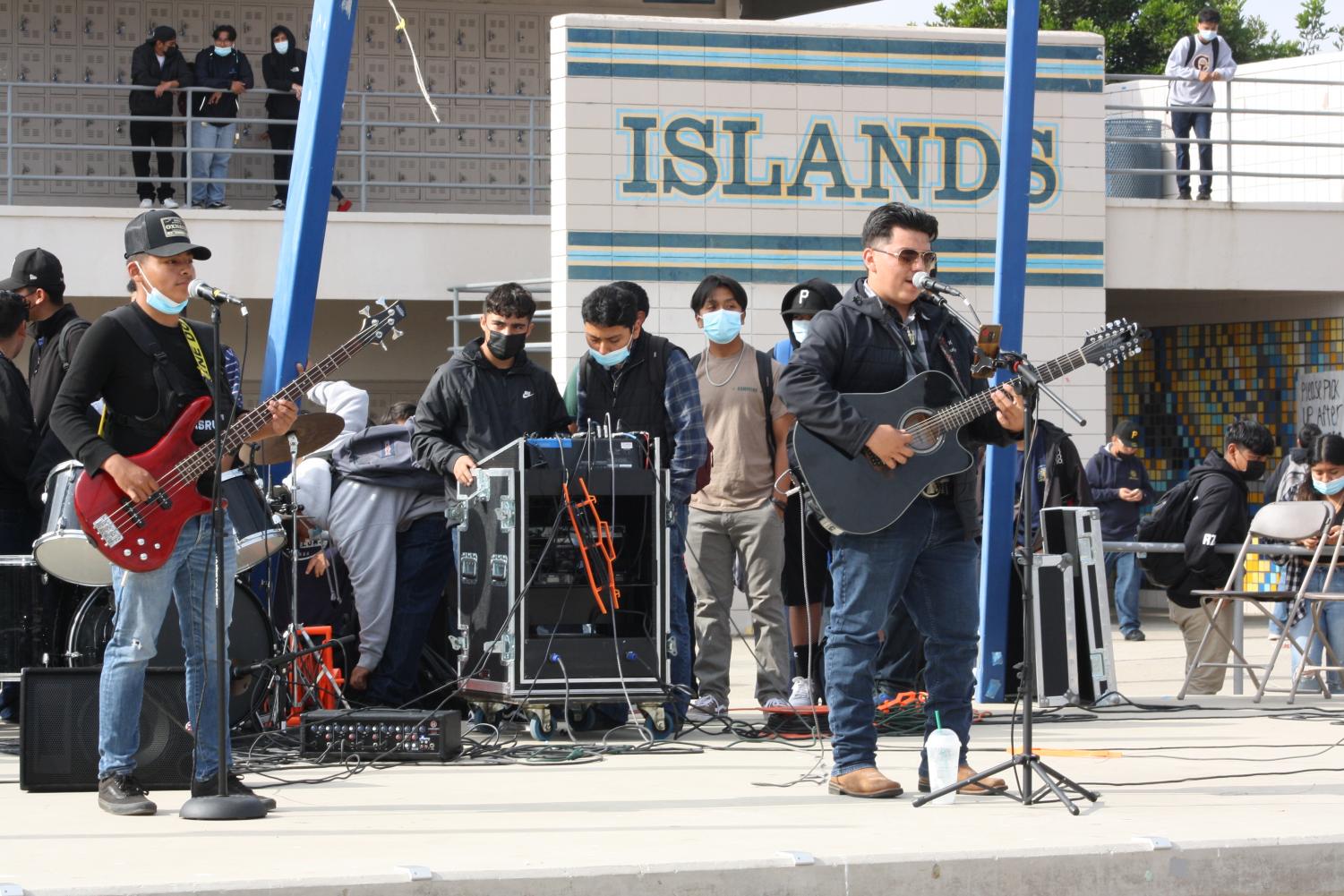 At CI, it is very important to know the opinion of the students, so we asked some of them what they thought about all the activities that were carried out during this week. 
Jocelyn Perez, a junior, told us, "I liked the festival, the only thing I would improve would be the repertoire of songs that are presented."
Karen Parra, another junior, believes that, "the activities were very good, but the sound was not good, which I think could be improved by the organization."
Natalia Piceno, a junior, told us, "The activities were interesting, and it is good to have news in the school from time to time."
Santiago Gaitan, a sophomore and Alonzo Romero, a freshman, also gave us their opinions on the subject. Gaitan said, "I really liked the presentations and the band played very well. The only bad thing was the sound glitches but other than that it was a lot of fun," Romero added that, "There were very good activities and the presentations were pretty good."
We hope that student body leaders in the upcoming years take the advice of students and work on organization skills, sound preparations, and song variety in order to make Harvest Week even more successful. Spirit is never something that Raiders lack, and this was just one way of showing it!
Leave a Comment