Remodeling of the CI sports facilities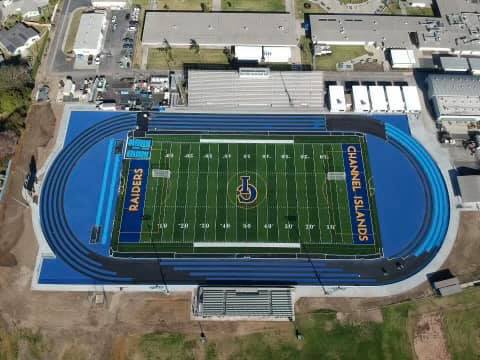 Channel Islands Raiders! The time has come to experience sports in a whole new way, more exciting and more professional than ever for the first time in years.
The new and improved Benefield Stadium overlooking the Rogelio Juarez Memorial is being remodeled right now. Not only that, but the track and tennis courts are also being remodeled to look better than before. 
July 8, 2020 was the start of the remodeling of the track and field, followed by the tennis courts being remodeled on July 31, 2020. 
Earlier, according to Coach Prum, "All the athletic facilities should be finished by late December."
Many of you are probably wondering: what does the field look like?
Well, the field has been changed from regular grass to artificial turf to improve the field and make it look better. Artificial turf comes with benefits like not having muddy puddles during games and practice. It also reduces air pollution and saves water. The design includes Channel Islands written on one side of the end zone in gold, bold letters. On the other side of the end zone Raiders is also written in gold, bold letters. The CI logo is  placed in the center of the field representing the Channel Islands colors, blue and gold. The scoreboard was also changed to look more modern with the CI logo and the words Home of the Raiders. 
Not only will the field represent the CI colors, but so will the track. There will be blue around the whole distance of the track and in some corners there will be gold as well.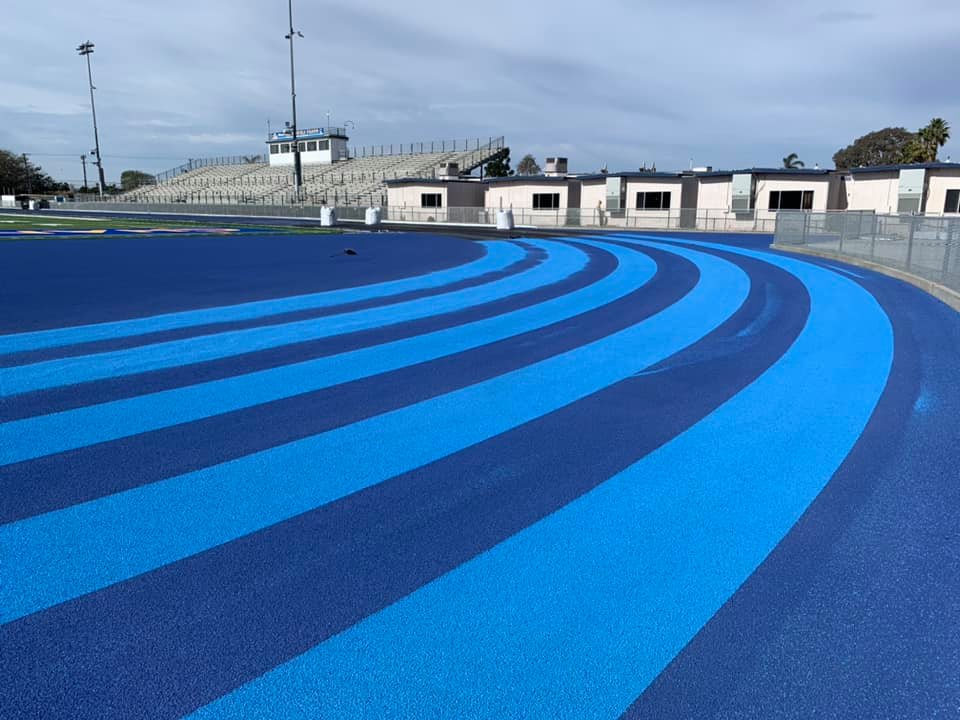 As for the tennis courts, they are being pushed back more so that they are connected to the softball field. The color will be Bruin Blue, according to a varsity player on the tennis team, and there will be 6 tennis courts in total.
The Channel Islands sports facilities are going to be more advanced and ready for our CI Raiders to win another CIF championship on the field at the newly remodeled Benefield Stadium. Get ready for Friday night football under the lights because that time will soon come! Bring your Raider spirit with you—on and off the field. Represent CI and the new and improved sports facilities.
Leave a Comment