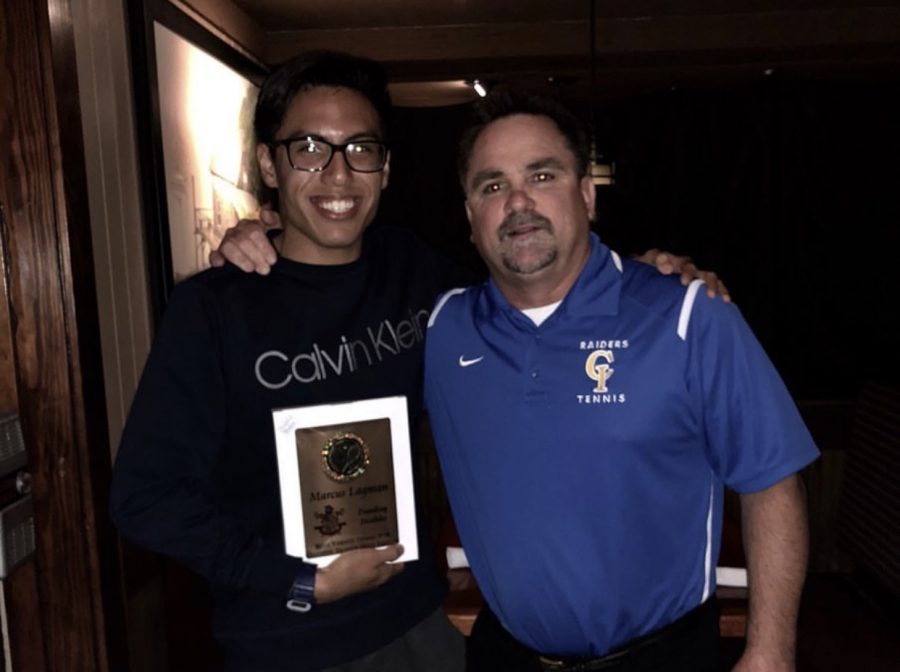 "Top in the class, someone who (always) has an answer" is how Crispin Sandavol describes Marcus Lagman.
Lagman is the tennis captain, an avid learner, and is even in contention for valedictorian. Not only did Lagman have straight A's but he maintained straight A+'s in most classes. If there were any tests/exams, he would most likely be the one to set the curve. He passed most if not all of his AP exams with at least a 3. 
According to Samuel Kochel, Lagmans' AP Psychology teacher, he is "inhumanly awesome, OP with inhumanly great stats all across the board."
Although many people know about Lagmans' academic side, not many know about his personal side. He is a very active gamer, anime enthusiast, and a strong tennis player. 
Lagman has plenty of experience playing video games, one that he is currently playing is Dragon Quest 11: "I do not really have a favorite video game, but I am really enjoying Dragon Quest 11 currently with around 105 hours in" Lagman says. If you think that is a lot, his anime repertoire is way more expansive.
Lagman has watched a lot of anime in many different genres. From horror anime such as Re: Zero to slice of life such as Your Lie in April, and has enjoyed many anime over the years. Right now Lagman states that One Piece is his favorite anime and he is currently waiting on a bunch of new seasons of other anime. Even with all of this, he is still refining one of his passions, tennis.
Lagman is the captain of CI's tennis team. Since freshman year he has been training and refining his skill in tennis and his favorite moment of high school was "competing in varsity tennis in CIF." Lagman began his tennis career through a long history with it through friends and family. He joined the sport because he thinks of the sport as both recreational and competitive.
Lagman has many goals laid out for him and is targeting UCLA for his college of choice. He wishes to go into biochemistry with a long term goal to become a pharmacist and wants to be a part of research companies such as Amgen, a biotechnology company. Once he gets the chance he wants to travel to Japan and the UK. With strong grades and strong scores and a reputable resume, Marcus Lagman is on his way to live a very successful life.  
Although he is seen as the perfect know-it-all type of guy, many of his close friends know more into his personal side. Ron Aspuria, one of his best friends describes him as: "Humble, he doesn't brag, he isn't selfish. Some people might think of him as a prideful genius, but beneath that perfect transcript lies a genuine personality. He is not a machine."