BTS makes mark in K-Pop genre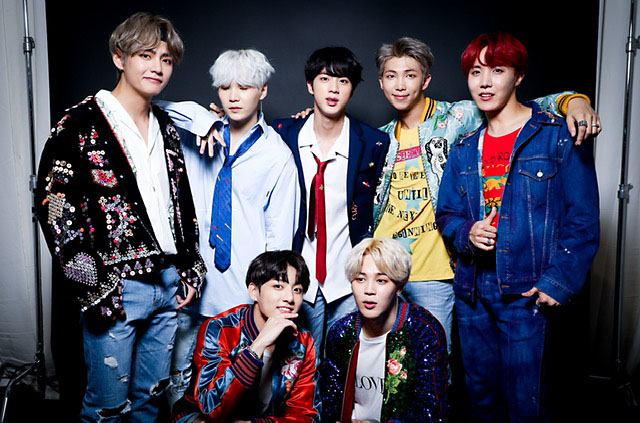 With their meaningful music, charming personalities, and large fanbase, K-Pop group, BTS has been having a major impact in the music industry.
From winning Billboard Music Awards for two years straight, beating Justin Bieber's record, to speaking at the United Nations about self-love, BTS has thrived due to their collaboration with the UNICEF on their "Love Myself" Anti-Violence Campaign, and being nominated for this year's Grammy Awards.
The boy band consists of seven members, Kim Seokjin, Min Yoongi, Jung Hoseok, Kim Namjoon, Park Jimin, Kim Taehyung, and Jeon Jungkook.
BTS sold out all their 14 North American concerts in just three days. Their tickets for their London concert were said to be sold out in under two minutes.
On November 15, BTS premiered their movie, Burn the Stage, in 40 countries including North and South America, Europe, and South Asia. The movie includes footage of the members in heartfelt interviews, and a glimpse into their lives.
Ever since their debut in 2013, BTS has written lyrics that are meaningful and honest. Their fans, ARMY, have been moved by their lyrics and given the strength to face everyday challenges.
Esperanza Naranjo says, "I've been with them since their debut. I was going through a lot and they helped me through my tough times. They're the reason why I wake up in the morning because I know they would want me to wake up and go to school."
Mayra Carrillo also says, "When you search up what their lyrics mean, they can be so inspirational."
BTS is certainly having a lot of success in their career and will continue that path by inspiring people with their music.